Blog entry
Posted January 8, 2019
FROM TOP LEFT TO RIGHT: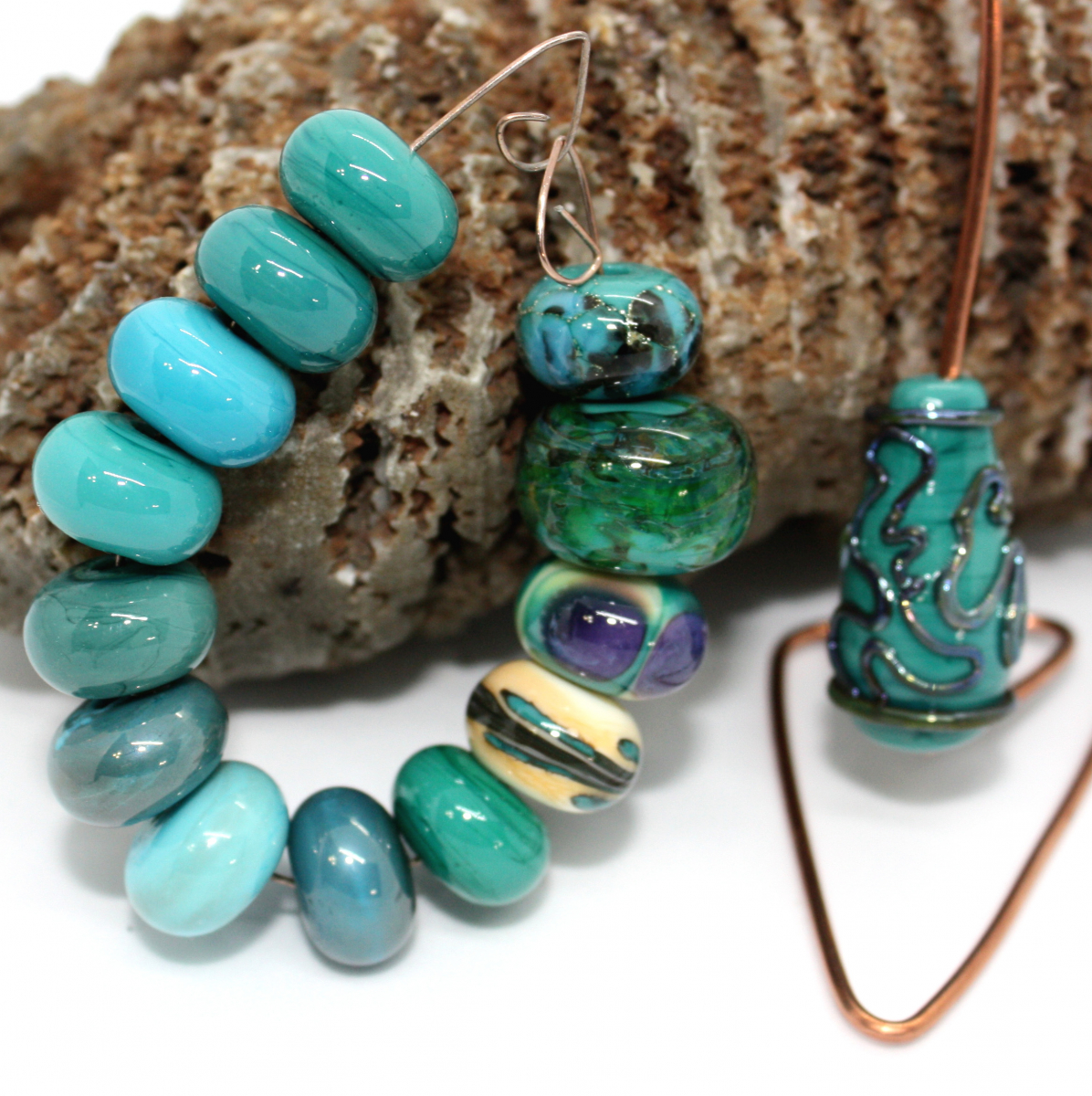 MESSY COLOR™ 558 TROI LTD RUN
MESSY COLOR™ 586 MERMAID
MESSY COLOR™ 598 ATLANTIS
MESSY COLOR™ 546 QUETZAL LTD RUN
MESSY COLOR™ 554 COTSWOLD BLUE LTD RUN
EFFETRE 228 DARK SKY BLUE
EFFETRE 232 LIGHT TURQUOISE
EFFETRE 236 DARK TURQUOISE
EFFETRE 228 PETROLEUM GREEN
EFFETRE™ P-276 DARK IVORY WITH MESSY COLOR™ 558 TROI LTD RUN DOTS RAKED
Posted September 18, 2017
I am so excited. I was able to test glass for Creation is Messy. I know it is a lot of work, but so very worth it. Plus, it will force me to actually blog again. I shut the site down for several months and lost all of my prior blogs. I guess it is time to get myself busy and doing something here.
First up I have the new Messy Color™ TARDIS.
MESSY COLOR™ 552 TARDIS LTD RUN
FROM LEFT TO RIGHT:
MESSY COLOR™ 552 TARDIS LTD RUN
MESSY COLOR™ 598 ATLANTIS
MESSY COLOR™ 547 ELECTRIC AVE
EFFETRE A-356 ALABASTER DARK TURQUOISE
» Tagged:
104 COE color testing
,
Aegean
,
Alabaster Dark Turquoise
,
Alabaster Light Turquoise
,
Alabaster Medium Turquoise
,
Alley Cat
,
Allspice
,
Apricot Nectar Frit
,
Atlantis
,
Blush
,
Butternut
,
Canoe
,
Celadon
,
Charlotte
,
Chartreuse
,
Chrysalis
,
Cirrus
,
Cookie Dough
,
Creamsicle
,
Creation is Messy
,
Daffodil
,
Dark Ivory
,
Dark Yellow Orange
,
Electric Avenue
,
French Blue Frit
,
Galapagos
,
Gellys Sty
,
Great Bluedini
,
Hazelnut Mousse
,
Inchworm
,
Jelly Bean
,
Kalera's Romance Frit
,
Kismet Frit
,
Kiwi Squeeze Frit
,
Kryptonite
,
Maple
,
Maraschino
,
Marshmallow
,
Messy Color™
,
Mink
,
Monarch
,
Opalino White
,
Opanlino Nile Green
,
Oriental Blue Frit
,
Oscelot Spots Frit
,
Peace
,
Phoenix Frit
,
Pink Champagne
,
Poison Apple
,
Poolside
,
Safari
,
Sakura
,
Spearmint
,
Spooky
,
Tardis
,
Triton Frit
,
Tuscan Teal
,
Van Dyke Brown
,
Venus